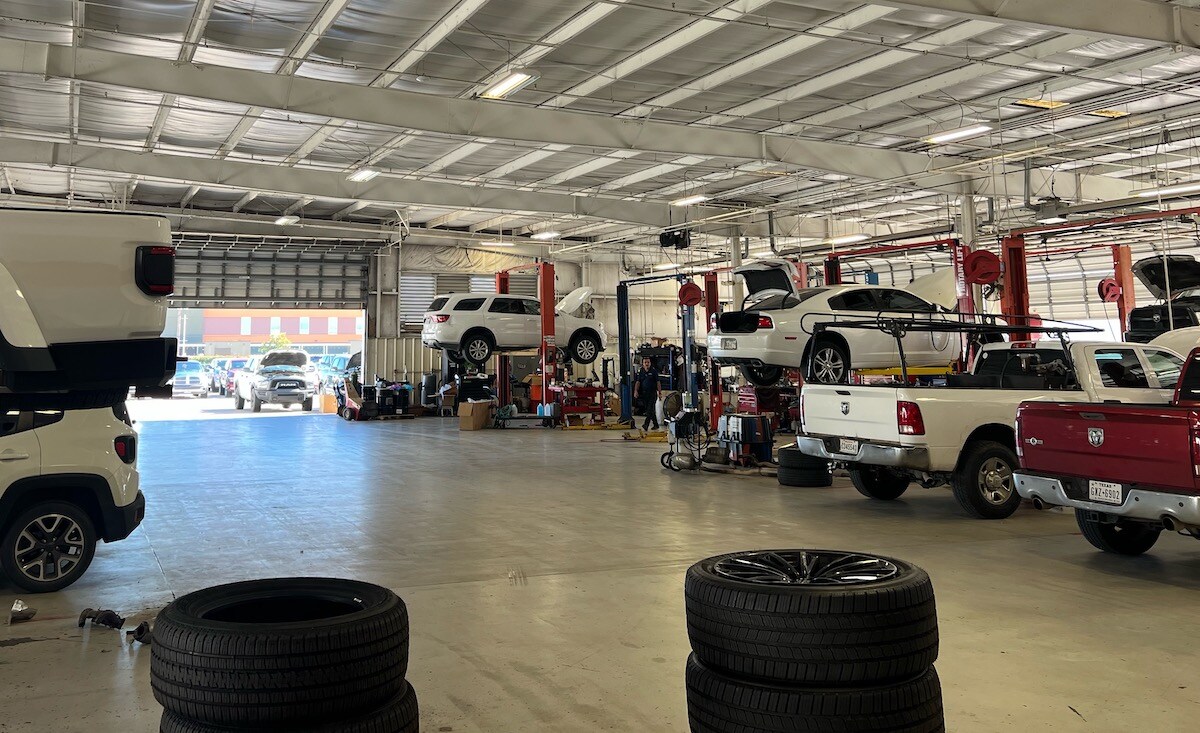 Keeping your brakes in good condition is a critical part of driver and passenger safety. Don't hesitate when it comes to getting the maintenance you need to drive safely. Bolton Chrysler Dodge Jeep Ram's Service Department is ready to provide top-notch brake service to the Port Arthur, Beaumont, Orange, Sulphur communities to make sure your vehicle is ready for the road! 
Over time, your vehicle's brake pads are subjected to wear and tear that decrease its functionality. Brake problems can also lead to issues with other parts of the vehicle so it's important to identify issues before they escalate. When you take the time and money to replace your brakes regularly, you're not only saving money, you're keeping yourself and others protected on the road. 
How to Spot Warning Signs of a Brake Issue?
Knowing what to look for when it comes to brake issues can help prevent major problems for your vehicle. There are a few warning signs you can look for yourself, including:
Brake light is on

Squeaking or grinding noises when braking

Steering wheel vibrating or wobbling

Brake pedal feels "soft"

Vehicle pulls to one side while braking

Longer distance required to come to a stop

Leaking brake fluid
Schedule Your Next Service with Bolton Chrysler Dodge Jeep Ram!
Are you ready for an inspection or brake replacement? The service team here at Bolton Chrysler Dodge Jeep Ram is here to assist our Port Arthur, Beaumont, Orange, and Sulphur communities with any maintenance needs. Visit our dealership at 8181 Memorial Blvd, Port Arthur, TX 77640 or give us a call at 409-746-6205 today! You can also check out our service specials online.